Honda CR-V
The Honda CR-V is a compact crossover, manufactured since 1995 by Honda. It was loosely derived from the Honda Civic. There are discrepancies as to what "CR-V" stands for. Most state that is stands for "Comfortable Runabout Vehicle", although sales literature in UK has reportedly made references to "Compact Recreational Vehicle".

When at the helm of the New CR-V, you will immediately experience the driver-oriented engineering and design in the Honda DNA. Navigate roads with elegance, safety, and power while feeling comfort and confidence behind the wheel.
Powered by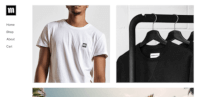 Create your own unique website with customizable templates.